ABOUT PROUD INDIAN
Ever since its inauguration on 26th January 2019, Proud Indian has been working laboriously and tirelessly with one single goal - Eradicating poverty in India.
The Proud Indian NGO started as a small group of friends with similar motivations, with experience in numerous social upliftment projects and we have been growing ever since! With extensive research, mapping and several rounds of discussion with experts in poverty eradication, Proud Indian's model towards the cause is to build self-reliant communities by providing necessary business oriented training, assets and opportunities to the ones who need it the most. While preserving the sustainability of our projects, Proud Indian strongly believes that the real development is how much the poor get richer.
CO-FOUNDERS MESSAGE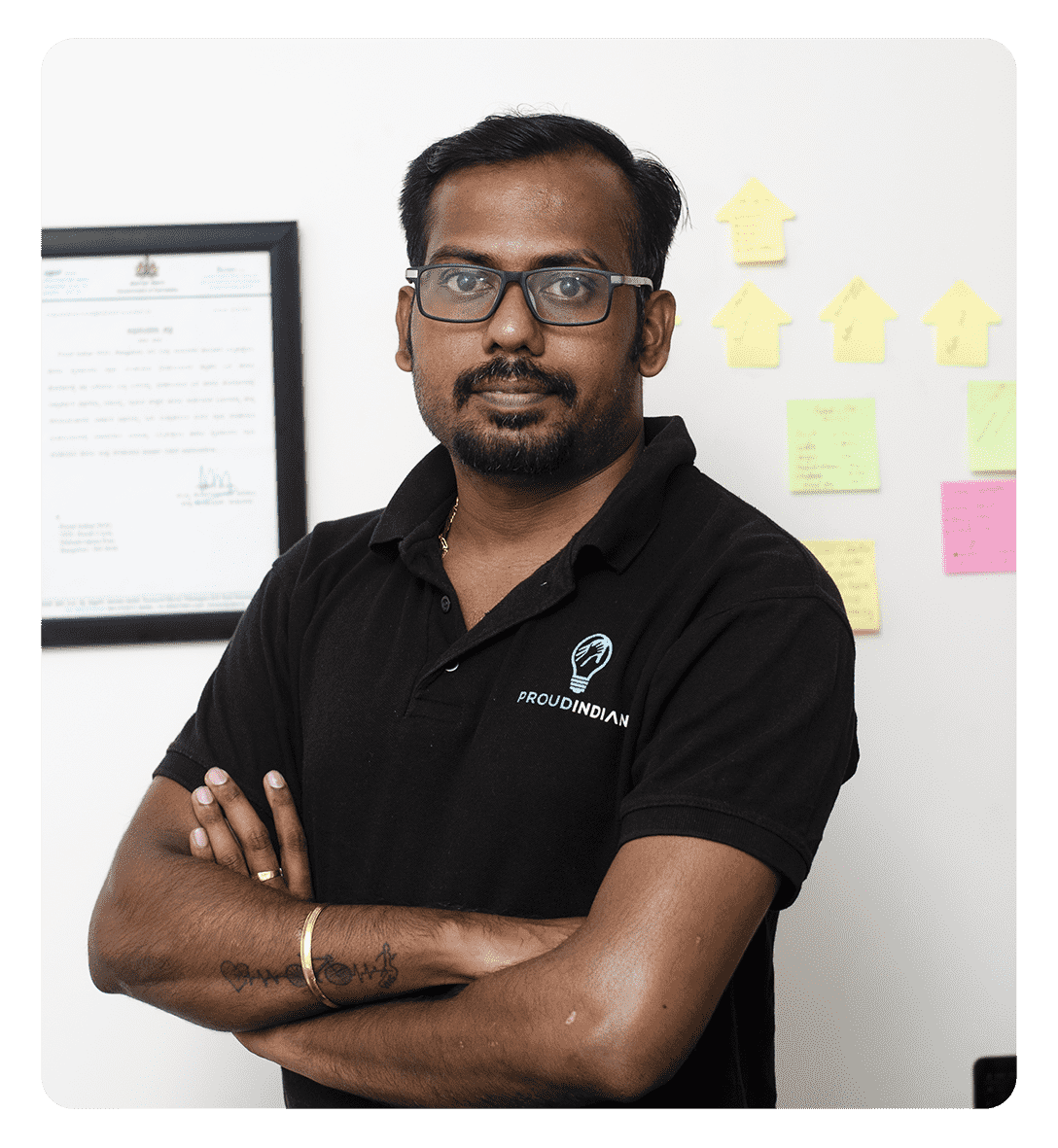 ---
S Chenthil Kumar | Co-founder, Proud Indian
"I strongly believe that we can uplift the society only through education and awareness". Through Proud Indian, we reach out to the low-income communities from the most backward parts of the city and provide them a platform where they can improve basic English speaking skills and their knowledge about government schemes (Know Your Benefits Program).
Awareness has the power to make a huge impact on society. Educating people through awareness will remove the blocker in the current generation and it will help to uplift the community. It is only when grassroots individuals are able to gain benefits from government schemes that the reason behind the introduction of schemes will be satisfied.
"I believe that the beneficiaries of Proud Indian can positively change society."
---
---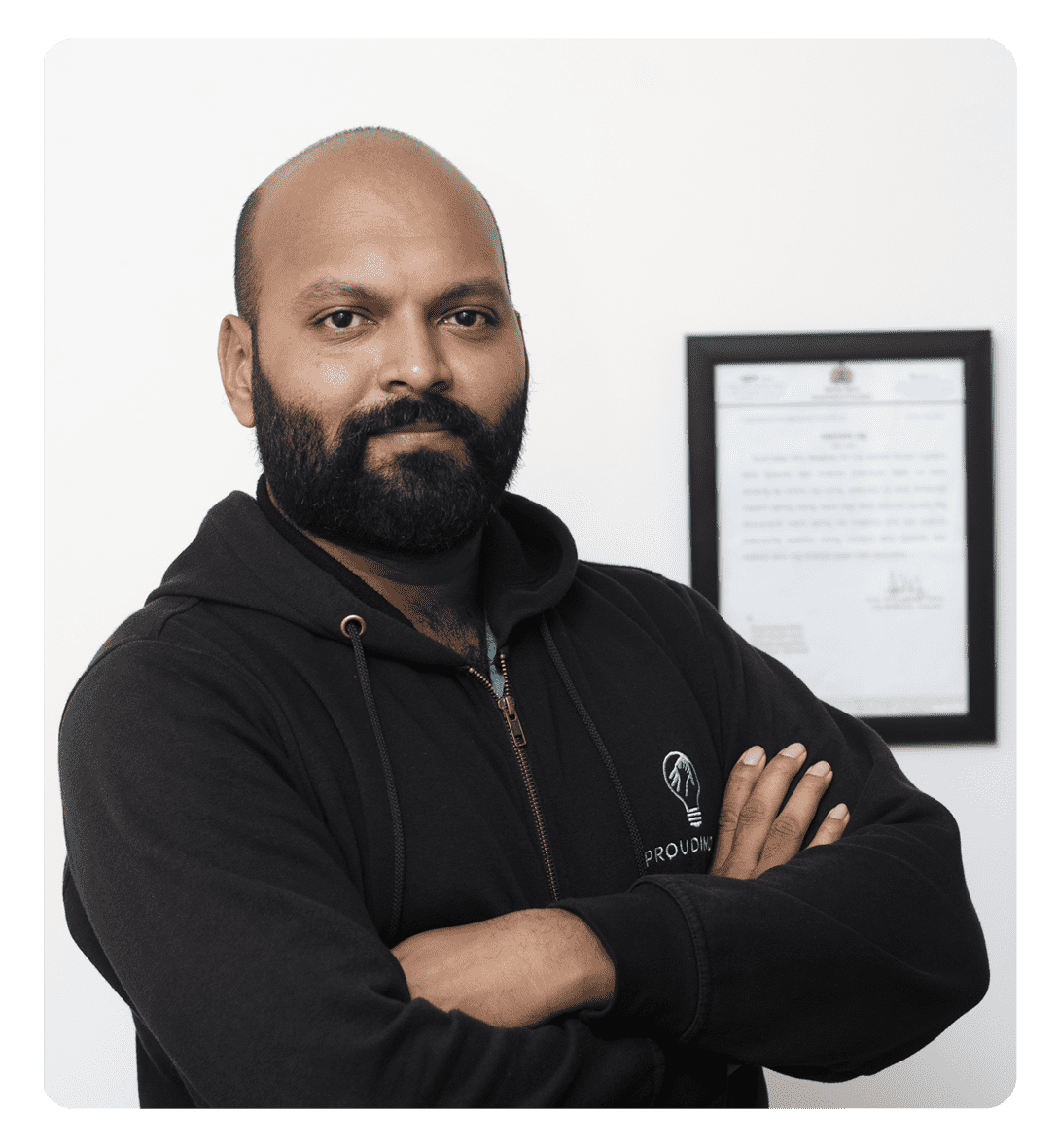 ---
H Sarjun | Co-founder, Proud Indian
"I believe that Poverty is not money problem its lack of opportunity and guidance within society, by working in more in social projects we understood that, so we group of friends with similar thoughts created this Organization."The idea to see the Real development in Poor in all Perspective like Health, Financial Growth, Education awareness, Social awareness, etc.
Our project is designed to understand people's problem and help them in the best way possible, our long term goal is to make this Organization help many slum community cross the nation in general.
"Soul Purposes is some people are good at something and others in other we should manage our resources (like volunteer, donor, Employees) get involved into solving problem and get the solution it's all coming together cohesively."
---