Note –

To all the donors out there, we request you to do a direct transfer to our bank account, as payment through payment gateway of third party organisations charges us a commission amount which we feel should also be utilised for the development of the needy.
Donation Details
Being underprivileged is not a personal choice but a social constraint.
Our Major focusing on providing solutions to the challenges like Electricity, Empowerment, Awareness in various areas of hygiene, Voting, Savings etc. As rightly said, Let us not wait for the change we want to see amongst the underprivileged community, but instead let us donate right now and be the first step towards the change.
Lighten Up Community – Solar Lights(Per Hut) - 2500/-
Darkness cannot drive away darkness, only light can do that. So, Let's light up the lives of the underprivileged community by burning their griefs.
Teach the Basics – Bridge Education Program (Student/ Per Month) - 550/-
A Bridge that enables the underprivileged children to cross the deep ocean of poverty. A Bridge that links them with education. A Bridge that prevents them from sinking!
Pencils in hand – Basic stationery to kids (Student/ Per Year) - 400/-
Some kids are overly excited about the new term starting while others can't be more glum about it. As a grown-up, we still get butterflies in our stomach when we come across a shiny box of crayons or scented fruit-shaped erasers. However, one thing is for certain, almost everyone is obsessed with stationery supplies and kits.
Stitch the life - Individually we are a drop, Together we are an ocean.( Person/ Three Month) - 6150/-
You can support this tailoring initiative and every rupee makes a difference.
Open Donation
Not matter how big or small, every contribution to make our community in better place.
Donate via Direct Bank Transfer to our Organisation's account:
Scan the below code or direct Debit details to Donate
UPI:
Bank Transfer:
Account No: 50200039942573
IFSC: HDFC0002729
Branch: Domlur (Bangalore)
Address: 94, Domlur I Stage, Amarjyoti Layout, Domlur, Bengaluru, Karnataka 560071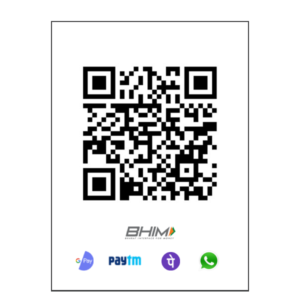 Financial Disclosure
First Phase Solar Light Installation : Click here
Second Phase Solar Light Installation : Click here
First Phase COVID-19 family kid distribution : Click here
Second Phase COVID-19 family kid distribution : Click here
Generous 2020 : Click here