Donate Now
"Society is an aggregate of people helping each other to lead a happy life."

- Proud Indian
Individually we are a drop, Together we are an ocean.
You can support this initiative and every rupee makes a difference.
Donate via Direct Bank Transfer to our Organisation's account:
Scan the below code or direct Debit details to Donate
UPI:
Bank Transfer:
Account No: 50200039942573
IFSC: HDFC0002729
Branch: Domlur (Bangalore)
Address: 94, Domlur I Stage, Amarjyoti Layout, Domlur, Bengaluru, Karnataka 560071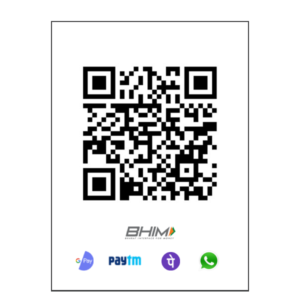 Note – To all the donors out there, we request you to do a direct transfer to our bank account, as payment through donation campaigns of third party organisations charges us a commission amount which we feel should also be utilised for the development of the needy.
Ongoing Donation campaign
Providing daily use essentials to migrant workers. To know more about the Project: Click here
To donate for a less fortunate community: Click here
Donate now to light-up their darkness with solar light: Click here
First Phase Solar Light Installation : For Financials : Click here
Second Phase Solar Light Installation : For Financials : Click here
Being underprivileged is not a personal choice but a social constraint.
We, Proud Indians are working on Slum Development and are majorly focusing on providing solutions to the challenges like Electricity, Empowerment, Awareness in various areas of hygiene, Voting, Savings etc. As rightly said, Let us not wait for the change we want to see amongst the underprivileged community, but instead let us donate right now and be the first step towards the change.