SEEKING SUPPORT TO PROVIDE BASIC NEEDS TO MIGRANT WORKERS IN BENGALURU CITY.
Proud Indian NGO is working for the development of a low-income community in Bengaluru City. We provide free skill training to the women in the community and thus help them to start their own business. Our main objective is make these individuals independent.
Currently, we are taking care of two migrant workers' community in the City of Bengaluru: Iblur and KR Puram. Totally, we are supporting 450 families equivalent to 2400 individuals.
Project Location – Proud Indian LoG Community 1.0 (Iblur) and 2.0 (KR Puram), Bengaluru, Karnataka, IndiaBeneficiaries: 450 families / 2400 people
As the entire country is under lockdown, going out for livelihood would be like breaking the law & order and thus intensify the pandemic. Our primary responsibility is to support them with their daily wages in this crisis. Helping the community with their daily wages for a period, at least a month, post lockdown, is more important, as they are the ones who will be affected badly in this crisis. To help the community, based on certain prediction, our team has made sure of preparing a month of groceries essential for the individuals, with the help of a nearby apartment society.Our goal is to support them during this lockdown and post lockdown period, until rehabilitation.Hence, we need the following to help the people in our community to stay safe and healthy.
Donate via Direct Bank Transfer to our Organisation's account:
Scan the below code or direct Debit details to Donate
UPI:
Bank Transfer:
Account No: 50200039942573
IFSC: HDFC0002729
Branch: Domlur (Bangalore)
Address: 94, Domlur I Stage, Amarjyoti Layout, Domlur, Bengaluru, Karnataka 560071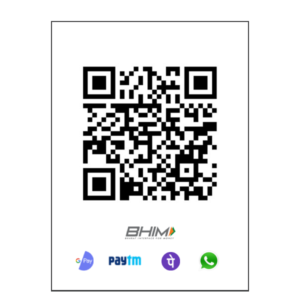 Note – To all the donors out there, we request you to do a direct transfer to our bank account, as payment through donation campaigns of third party organisations charges us a commission amount which we feel should also be utilised for the development of the needy.
Proud Indian Family Care Kit: -
Rice – 3Kg, Atta – 2Kg, Dal – 2Kg, Sugar – 1Kg, Salt – 1Kg, Cooking Oil – 1 liter, Vangi bath Powder – 25 grams, Bisibela Bath Powder – 25 grams, Rasam powder- 50 grams, Biscuits – Family Pack, Milk Powder – 250 grams and Soap – 1 (For Handwash). We plan to provide the above items to suffice the hunger of those individuals in the community and to help them all maintain a minimum nutritional level.